Download our latest brochures, or pick up a copy at your nearest Blacks Fasteners store. You'll find a great selection of special product offers available at Blacks Fasteners.
This issue features:
A FREE pack of Cadbury Cream Eggs with every six tins of marking spray purchased
A FREE pair of safety glasses when you spend $100 on Dronco discs
Blacks workshop bolt kits
JCS hose clip racks



This issue features:
A FREE can of Coke with any 3000 gas pack 90MM Brights or Galv
A FREE foam gun with the BIG BUCKET offer
Window reveal screws
Window flashing tape
Builders packers kit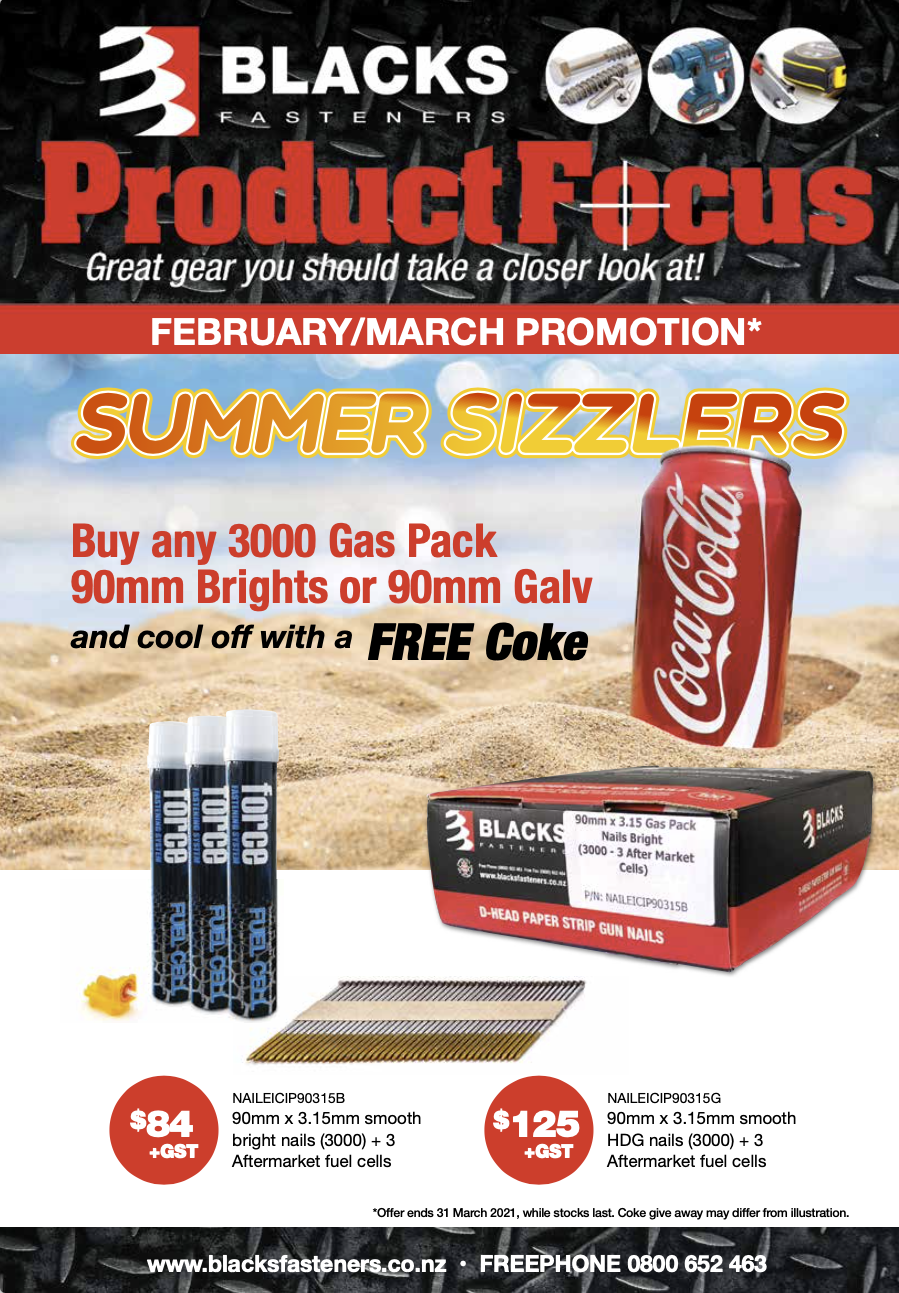 Offers available March 2021. Available for South Island customers only whilst stocks last.
Note: All prices are net & exclude GST. Some products may be subject to availability. Conditions may apply to some special offers.