Download our latest brochures, or pick up a copy at your nearest Blacks Fasteners store. You'll find a great selection of special product offers available at Blacks Fasteners.


These issues feature:
A FREE Heavy Duty Flask when you purchase Gas Pack Nails
Folding rulers, Blue Mol circular saw blades, saw kits and recip blades
A Free Drill CSK Bit when you purchase stainless steel decking screws
A FREE Vibratite holder when you purchase Vibratite products
Blacks Drill kits, Masterflash seals
Actioncan Multi-Purpose spray adhesive
Get a FREE Beanie or Applicator Gun when you buy fischer Super Bond.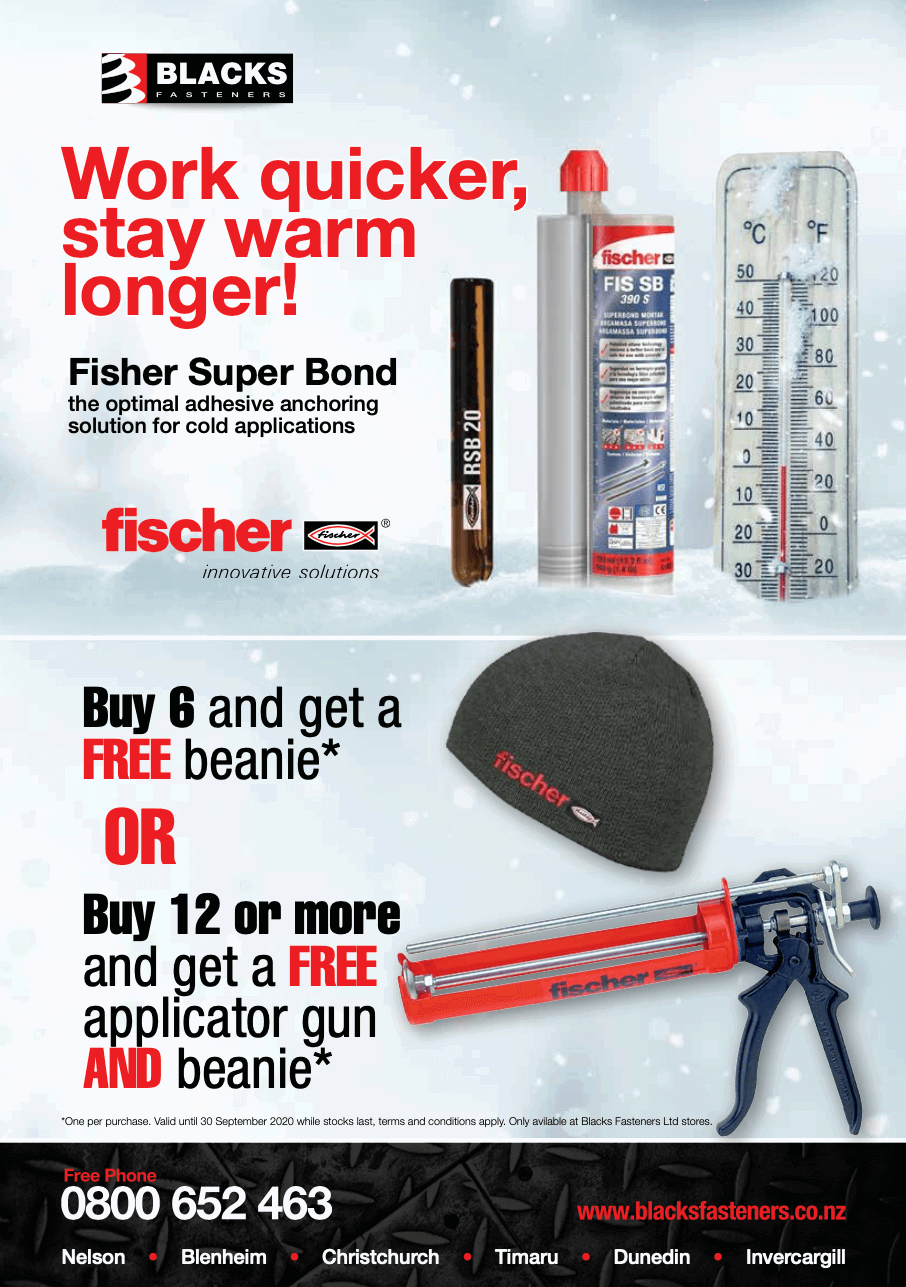 Offers available September 2020. Available for South Island customers only.
Note: All prices are net & exclude GST. Some products may be subject to availability. Conditions may apply to some special offers.