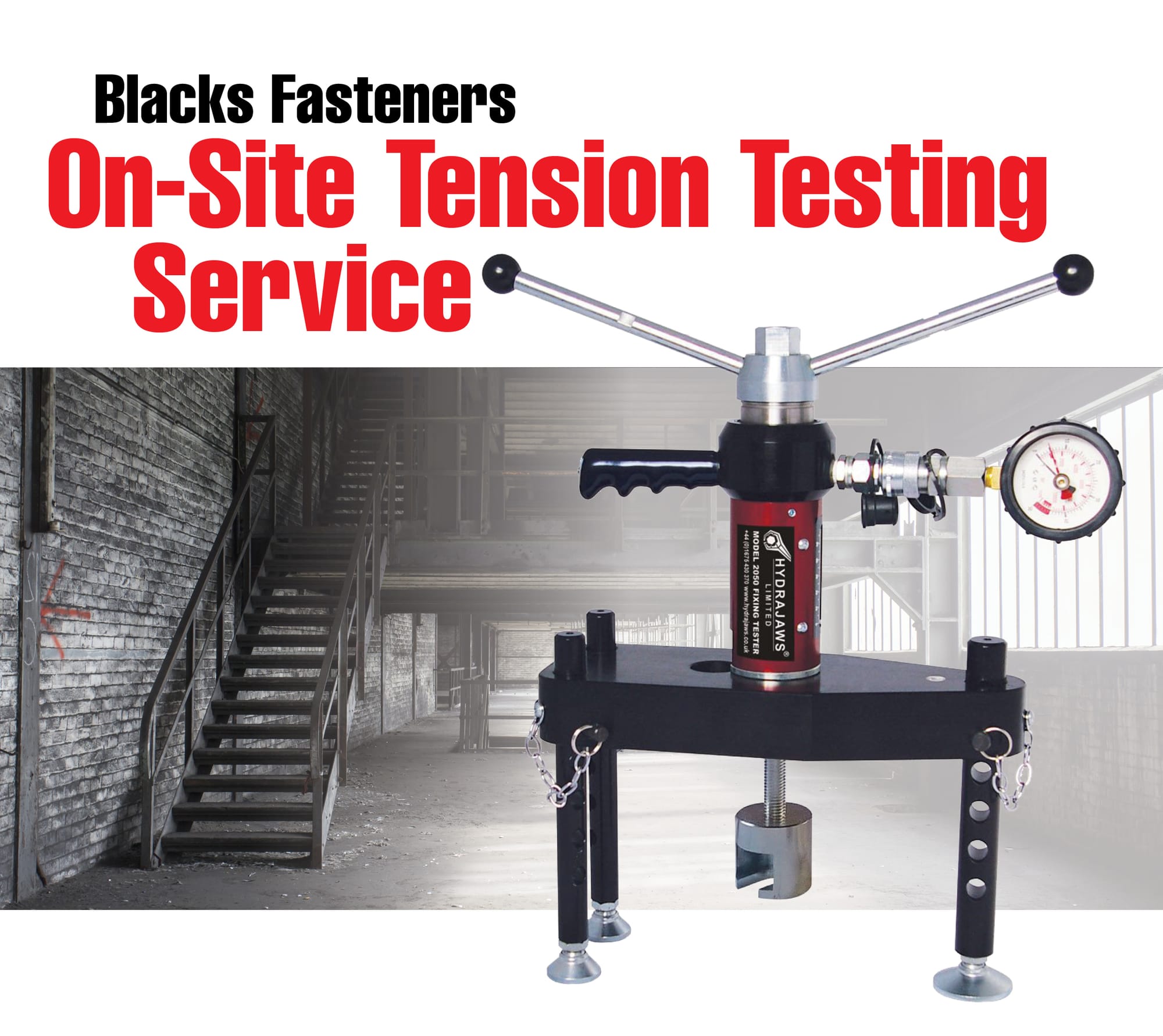 With structures it can be difficult to know and assess the performance of an anchorage point due to a lack of technical information on the existing structure or non-standardised substrates. With pull-out testing you can ensure that the fixing solution works in the intended manner as part of the quality assurance in a specific project.
Blacks fasteners provide an On-Site tension testing service that helps with re-assuring installation quality and in determining suitable fixing solutions. Tests can be done adapting a non-destructive or destructive testing procedure.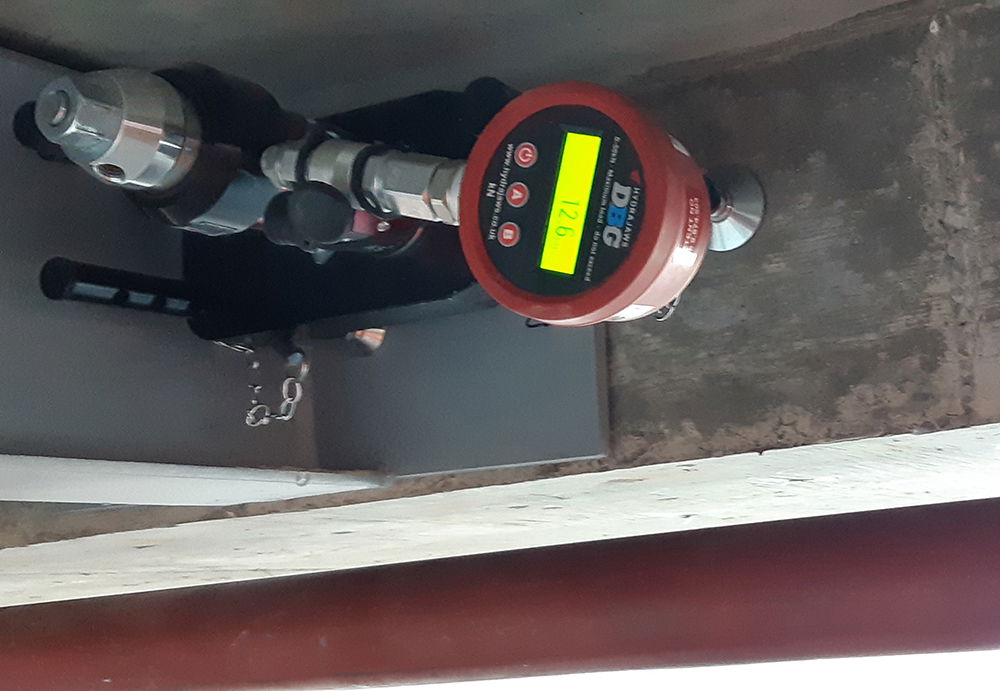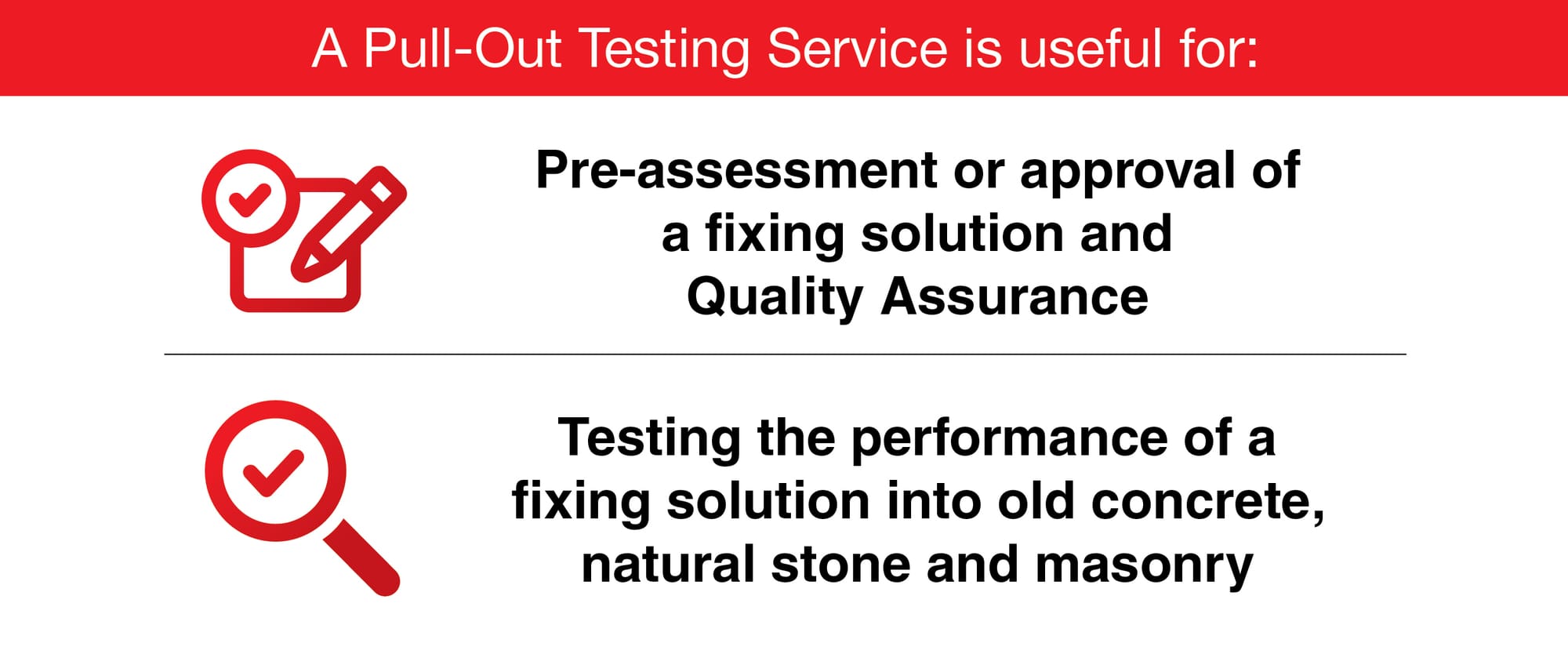 With each project, a detailed test report is issued with the test results. The test results can be used for further assessment of a suitable fixing solution, determining design loads or as part of a quality assurance process.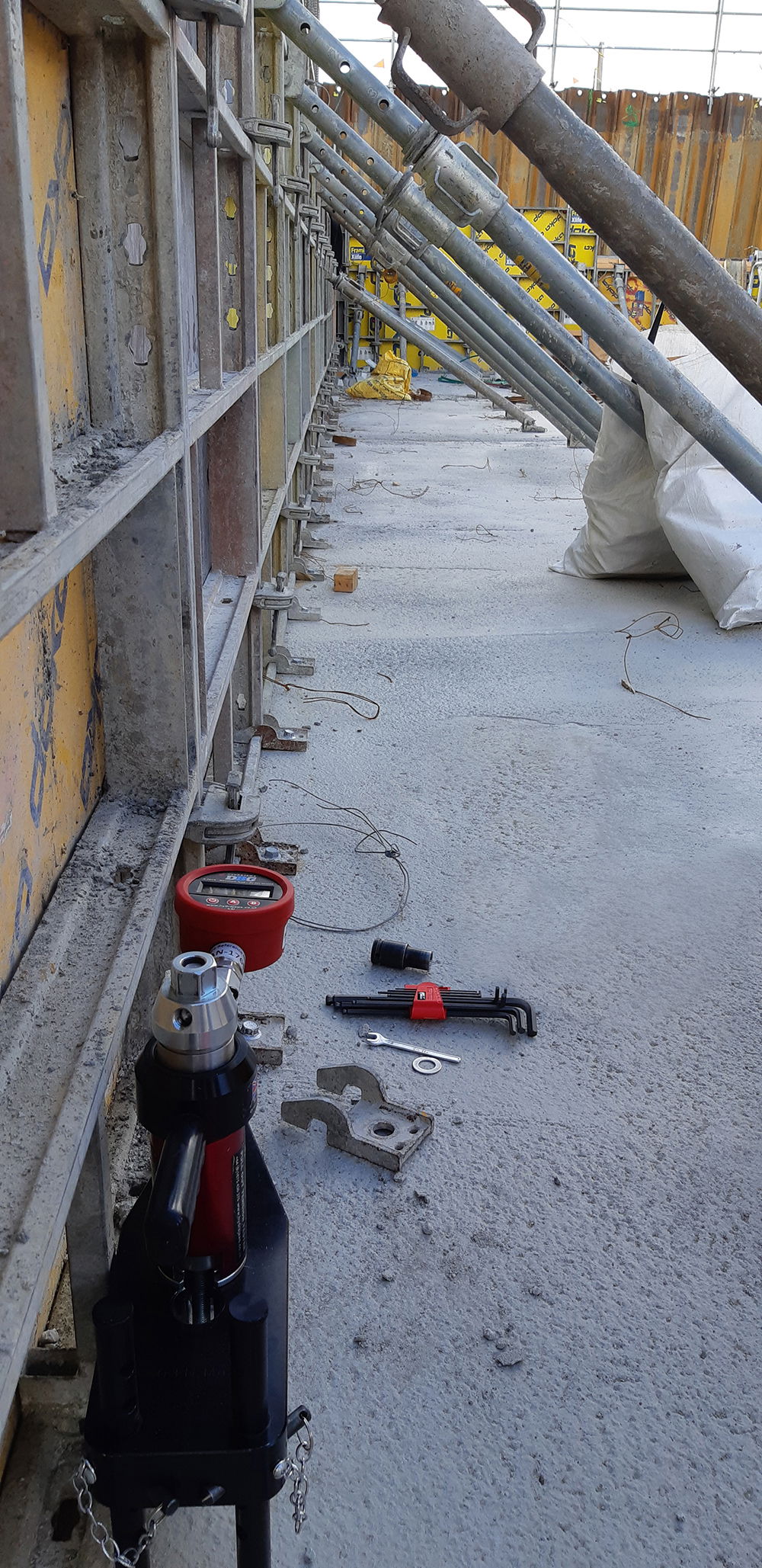 Proof of quality of installation and load performance of the anchorage in relation to the design and making sure that the design is adequate
Provides the possibility of testing different types of anchorages to determine the most cost-effective fixing solution for a design
Providing data for the determination of design resistance of a fixing solution that is placed in an unknown or non-standardised substrate